Created as part of the European Capital of Culture programme, Pudelma is a pavilion erected in the Turku City Hall Park and inspired by the traditions of Finnish woodworking. "Pudelma" is derived from the Finnish words puu (wood) and kudelma (weaving) and is composed of 490 CNC shaped Kerto-Q wood beams ranging from 800mm in length. The project was a collaboration between architects, architecture students and engineers from Oulu University, Aalto University and Columbia University (New York). Additional collaborators included the City of Turku, the Turku 2011 Foundation and Finnforest.

Location: Turku, Finland

Program: Pavilion 70m2

Status: Multi-disciplinary workshop project 2011

Collaborators: City of Turku, Turku 2011 Foundation, Finnforest, University of Oulu, Aalto University, Columbia University (NY)

Team: Eero Lundén, Markus Wikar, students and teachers from University of Oulu, Aalto University and Columbia University

Pudelma was a collaborative design and fabrication project commissioned by the City of Turku as a part of its European Capital of Culture selection. The pavilion's weaving wood structure is about 70m2 in size and consists of 490 CNC milled laminated timber beams.  The beams are connected with traditional mortise and tenon joints. The combination of contemporary computer-aided fabrication and traditional woodworking techniques resulted in a structure that works in compression without glue and minimal screws. Pudelma was originally intended to be temporary, but has remained in place since 2011.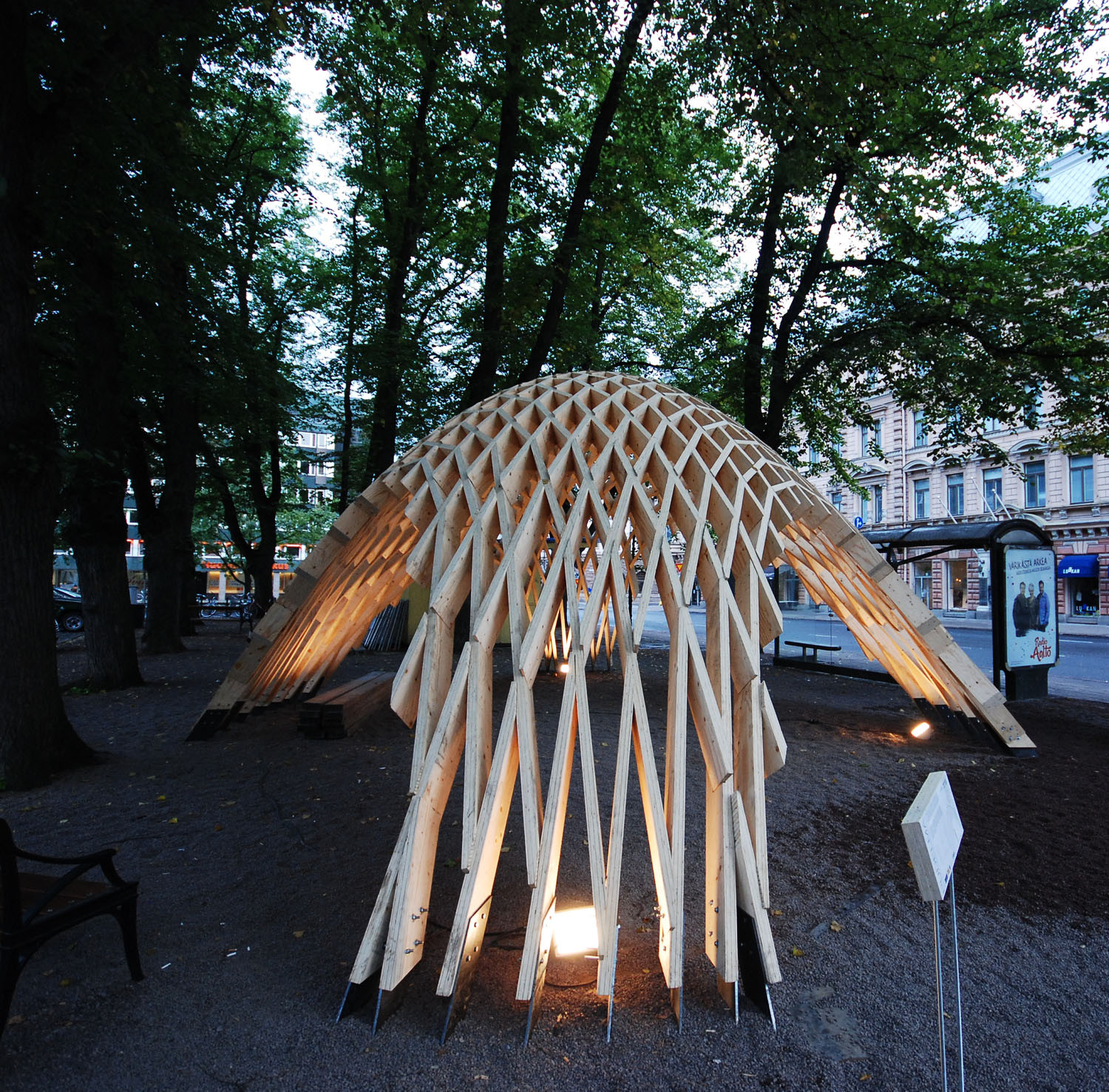 The Pudelma Pavilion combines state-of-the-art computer-aided manufacturing methods with traditional wood-working techniques.